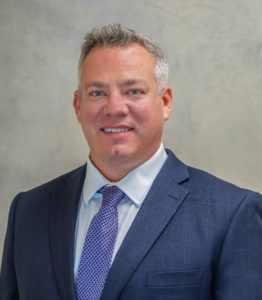 Scott counsels employers of all sizes throughout Ohio to help identify, manage, and resolve various legal issues with the goal of minimizing exposure and liability while contributing to the clients' overall business success.  When matters cannot be resolved without litigation, Scott aggressively defends his clients in court.  He successfully represents his clients in workers' compensation cases throughout the administrative process in the Industrial Commission, trials in the courts of common pleas, and he handles mandamus and appellate actions in the courts of appeal.  In addition to representing clients in workers' compensation matters, Scott also advises and represents employers on various employment and business-related issues.  Scott is a frequent presenter and trainer on various workers' compensation and employment-related topics.
Scott graduated from Capital University Law School with a concentration in the field of labor and employment law.  In law school, Scott served as the Executive Research Editor of the Law Review, and, among other clerkships, he was a judicial extern for Chief Justice Maureen O'Connor of the Ohio Supreme Court.  He was also a board member of the Labor and Employment Law Moot Court Team.  Scott received several awards, including the Trustees' Merit Scholarship for all three years of law school, the Employment Discrimination and Labor Law Endowed Scholarship Recipient for two years, and he received the CALI Award for Excellence in both Employment Law and Labor Law.
Prior to entering the legal field, Scott worked as a management consultant where he assisted clients with various human resources matters.  He also gained extensive experience in labor relations by representing clients in labor contract negotiations, grievance hearings, and arbitrations.
Scott resides with his wife and kids in Columbus, Ohio.
Areas of Practice:
Workers' Compensation

Labor and Employment

Business and Construction

Litigation
Bar Admissions:
Ohio
United States District Court for the Southern District of Ohio
United States District Court for the Western District of Michigan
Professional Affiliations and Recognitions:
Ohio State Bar Association
Ohio Self-Insurers Association
Ohio Chamber of Commerce
Named a Rising Star by Super Lawyers Magazine
Education:
Capital University Law School – Columbus, Ohio
Juris Doctor – May 2009
Order of the Curia
Capital University Law Review
2008–09 Executive Research Editor
2007–08 Staff Member of the Year
Published Note: The Need for Legislative or Judicial Clarity on the Four-Fifth Rule and How Employers in the Sixth Circuit Can Survive the Ambiguity, 37 Capital Univ. L. Rev. 171 (2009)
2007–08 Labor and Employment Law Moot Court Team and Board Member
2009 CALI Award for Excellence in Employment Law
2007 CALI Award for Excellence in Labor Law
2007–08 and 2008–09 Employment Discrimination and Labor Law Endowed Scholarship Recipient
2006–09 Trustees' Merit Scholarship Recipient
Miami University – Oxford, Ohio
Bachelor of Arts – May 2002
Major: Psychology (Industrial/Organizational Track)
Minor: Human Resource Management
Quarterback on the Football Team
Contact Information:
Email:           smckinley@thomaslawlpa.com
Office:           (740) 363-7182
Direct Line:   (740) 417-9506