Meet the Team
The skilled attorneys at Thomas & Company work diligently with our clients to first understand their business and legal goals and then achieve optimum results based on those goals.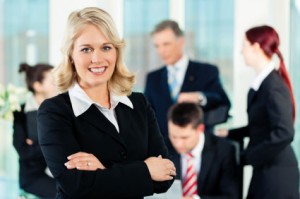 Our attorneys have diverse backgrounds and offer sound legal advice on a variety of matters. The skilled attorneys at Thomas & Company have successfully handled general liability matters for our clients, such as motor vehicle and motorcycle collisions, food poisoning, premises liability, and general negligence claims. In addition, we represent several clients in managing their entire Workers' Compensation claims and process systems, as well as, handling select employment related matters.
Our lawyers are prepared to try cases at all levels in Federal and State courts, as well as, before Administrative Agencies. We have experience with mediations, arbitrations and other types of alternative dispute resolution. In addition, we serve our clients at the appellate level by drafting briefs, including Amicus briefs, and by participating in oral arguments.
Thomas & Company works steadfastly with our clients to assure that their legal goals are maximized.
Click on a link to the right to learn more about each of our attorneys.