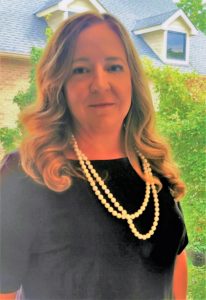 Brooke Phelps graduated in the top 15% of her class with her Juris Doctor degree from the University of Toledo, College of Law in 2002. While there, Ms. Phelps earned the prestigious honor of being selected to serve as the Technical Editor for Toledo's Law Review. Additionally during law school, Ms. Phelps was awarded a Reinberger Foundation Fellowship, an honor reserved for outstanding College of Law students who have demonstrated superior academic results and superb advocacy skills. This esteemed Fellowship provided Brooke with an intense forty (40) hour trial advocacy education program, followed by the opportunity to function as an integral part of the San Diego County District Attorney's Prosecutor's Office in California as a Certified Legal Fellow/Intern. In this Fellowship, Ms. Phelps made numerous supervised Court appearances, including preliminary hearings, sentencing hearings, and motion hearings, in addition to her responsibilities of legal research and legal document drafting. Also while in law school, she served on the Women's Law Student Association and the Student Bar Association.
Prior to joining the Thomas & Company law firm, Ms. Phelps spent six (6) years as an Associate Attorney at a large northwest Ohio civil litigation law firm where her practice was concentrated in the fields of Workers' Compensation and Employment & Labor Law defense for large corporations and small businesses. In this practice, Ms. Phelps was successful in defending her clients against fraudulent/invalid Workers' Compensation claims, meritless charges of employment discrimination, and other unfounded causes of actions. Ms. Phelps drove successful outcomes for her clients in both state and federal Court. As a result of her excellent legal results and exceptional advocacy skills, Ms. Phelps was nominated and named an Ohio Rising Star and achieved the status of Ohio Super Lawyer, an accomplishment which recognizes attorneys who have attained a high degree of peer recognition and professional achievement. Additionally, in 2010, Ms. Phelps obtained her Certified Workers' Compensation Specialist status through the Ohio Bar Association.
In her free time, Ms. Phelps enjoys spending time with her family and friends. She also served as the Chair of the Program Committee for the Toledo Bar Association.
Ms. Phelps is licensed to practice law in Ohio and the United States District Court for the Northern District of Ohio. She resides in Dublin, Ohio.
Areas of Practice:
Workers' Compensation Law

Employment Law

Labor Relations Law
Bar Admissions:
Ohio 
United States District Court for the Northern District of Ohio
Professional Affiliations:
Ohio Bar Association
Education:
University of Toledo, College of Law – Toledo, Ohio
Juris Doctor – May 2002
Top 15% – Class Rank 13/99
Law Journal, Technical Editor
Reinberger Foundation Fellow
University of Toledo, College of Business
Bachelor of Business Administration, Human Resources Management – May 1999
Magna Cum Laude
Pi Sigma Epsilon – Vice President of Administration
University Ambassador
College of Business Searles Ambassador – President
1998 College of Business Pacemaker Student of the Year Award
Alpha Phi Omega Service Fraternity
Beta Gamma Sigma National Business Honors Society
Golden Key National Honors Society
Contact Information:
Email:           BPhelps@thomaslawlpa.com
Office:           (740) 363-7182
Direct Line:   (740) 417-9512