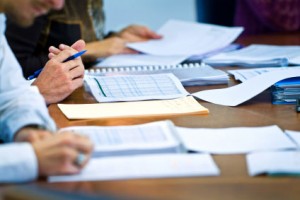 Thomas & Company has an extensive Civil Litigation practice. Civil Litigation is the process of resolving non-criminal legal disputes between individuals and/or businesses through negotiation or through the court system.
The firm's experienced litigators are committed to achieving successful results for our clients in a cost-effective manner. The firm represents clients in matters pending before all Ohio trial and appellate courts in all aspects of General Liability and Insurance Coverage, Professional Malpractice Claims, Employment Law and Business-Related Litigation, Administrative Hearings, and many other claims and disputes.
The firm's lawyers are highly adept at handling contentious matters for their clients and the firm has substantial experience in both jury and non-jury trials. Thomas & Company carefully manages and handles litigation matters from the initial pleadings through discovery, settlement negotiations, and/or trial in a manner that is reflective of the client's goals. The firm strives to find reasonable solutions to problems to maximize favorable outcomes for its clients.