Employment law covers a complex network of laws that controls how employers must treat employees, former employees, and applicants for employment. The experienced attorneys at Thomas & Company have significant experience in interpreting and construing state and federal statutes and case law in the practice area of Employment Law for both Employers and Employees.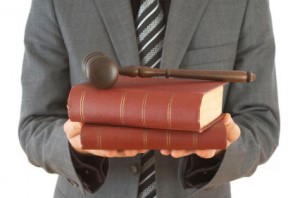 Most private employers are covered by various federal and state anti-discrimination laws. In general, those anti-discrimination laws prohibit companies that employ more than a minimum number of people from discriminating against applicants for employment, current employees and former employees on the basis of certain protected traits, such as age, gender, race, religion, national origin, disability, and ancestry. For instance, Title VII of the federal Civil Rights Act of 1964, as amended by the Civil Rights Act of 1991, prohibits employment discrimination on the basis of gender, race, religion, and national origin. The federal Age Discrimination in Employment Act (ADEA), which applies to employers with 20 or more employees, prohibits discrimination in employment decisions based on age, and the federal Americans with Disabilities Act (ADA) prohibits discrimination in employment on the basis of actual or perceived disability. These laws prohibit both intentional discrimination, as well as, policies and practices which may be neutral on their face, but which have a disproportionate impact on persons of a protected class.
The attorneys at Thomas & Company have extensive experience successfully representing both employers and employees in Ohio in matters such as employment discrimination, sexual harassment, wrongful discharge including retaliatory discharge, employment contracts, age discrimination, the Americans With Disabilities Act and the Family Medical Leave Act.